For the sake of experimentation with Amazon's KDP Select program, I've decided to make "Anything He Wants" exclusive through Amazon/Kindle for the next three months. I'm hoping the free promo days will help my fledgling career, plus I love giving out stuff anyway.
UPCOMING FREE PROMO: "Anything He Wants" will be free on Amazon for two days, APRIL 28 and 29. Mark your calendars and tell your friends, let's make this day memorable boys and girls!!! ;-D ;-D
*
I'm also excited to announce my second release. This story was meant to be a "palate cleanser" writer-wise, something different than my AHW series, but I totally fell in love with the characters and, well, I'm already in love with San Diego. ;D You can call this my own little love letter to that southern California oceanside town! (and no, this one is definitely not exclusive through Amazon)
*****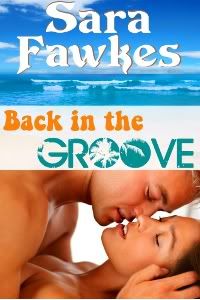 Still recovering from a nasty divorce, Alice Mackenzie has returned home to San Diego to try and pick up the pieces of her life. The time away underscored for the divorcee how much has changed since she left, and how she herself has changed from the carefree young girl that used to roam the shores of the beaches.
But a chance meeting with a former neighbor who still remembers her very well leads to a welcome home she never expected. James "Dickie" Hardgrove grew up next to Alice and had a crush on the older girl that lasted long after she left the seaside town for almost fifteen years.
They've both grown up since their last meeting: Alice is afraid she's lost the vibrancy she once had forever, but James still sees the beautiful girl he never forgot, and will do whatever it takes for her to see it too.
Available at all major ebook outlets!
Amazon.com | Amazon.co.uk | Barnes and Noble | All Romance Ebooks