I totally meant to post this yesterday but, ugh, got sidetracked. My Twitter peeps (Tweeps!) saw this first so if you want to keep most up-to-date, that's where I hang out most often.
My friend and fellow erotica writer AD Cooper made the cover for "Anything He Wants 3: Love and War", and I couldn't be happier with the results!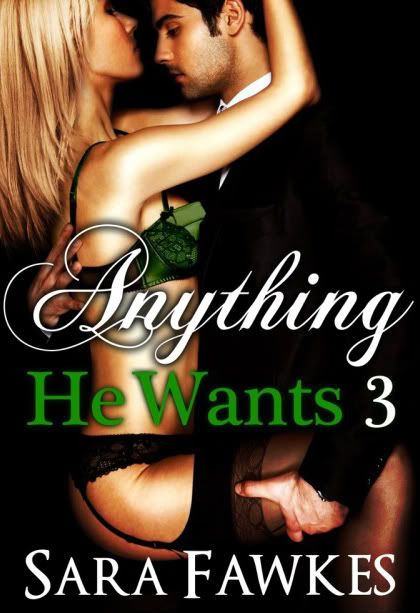 She kept with the themes of the previous stories but upped the sexy factor. I'm pretty thrilled with the results, what do you all think? 😉
*
To my All Romance peeps, you may (or may not) have noticed AHW2 is alone on the ARe website. AHW1 is currently exclusive through Amazon in order to provide some promo opportunities, but all sequels will still be made available through ARe. As soon as the Amazo-exclusive promo is done I'll be re-adding AHW1 to the AllRomance website and hopefully we can get it back into the site's top 10 (it was sitting pretty at #2!).
*
I've received a lot of feedback regarding the drive to get Anything He Wants into the Amazon Top 100. I originally said one scene will be rewritten in Jeremiah's POV, but a lot of you are asking I do the entire story instead of a scene. Genius people, pure genius. We're slipping a bit in the ranks however; since individual sales are what drive this, it's time to do some leg work!! Any thoughts on how to get this story out to the masses?