Woohoo, it's finally all online! The third story in the Anything He Wants series is now live at Amazon and AllRomance!! The series takes a new turn with the arrival of another Hamilton man and an ending that'll leave you desperate for more: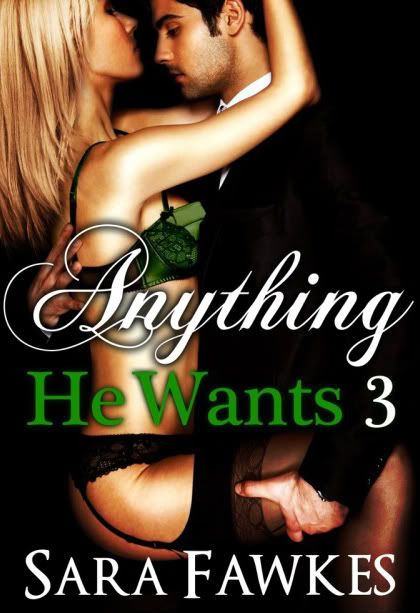 The glittering life of the ultra-rich is overwhelming, and more than a little treacherous. Serving as the date/escort to a charity gala in Paris, France, one-time temp Lucy Delacourt must learn to navigate the turbulent waters in which her billionaire boss Jeremiah Hamilton swims. Easier said than done — Jeremiah is keeping secrets, including a deeply possessive streak that comes out when Lucy is introduced to his enigmatic brother, Lucas. Caught in their little family war, it is Lucy's own personal discovery that she might be forming an attachment to her hard boss that really rocks her world.

But some secrets held by the Hamilton men are more dangerous than others, and Lucy may have stumbled into a trap meant for another with potentially deadly consequences.
*
Length: approx. 13,100 words.
Amazon US | Amazon UK | AllRomance
I'm really excited about this part because it introduces another character I've been dying to write as well as begins the actual PLOT of the story! I'm already working on part 4 of the series and can tell you it's going to be LOOOONG compared to these first three stories!
Hope you enjoy!! Let me know what you think. 😀