…wait, huh?!
And thus, we somehow managed to welcome a new pup into our household.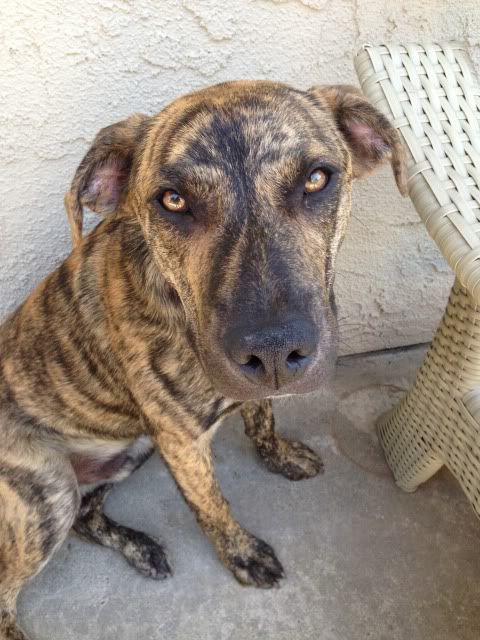 Even now, I'm still a little bit shocked by how fast it all happened. Who is this tiger-striped shadow that won't leave my side?!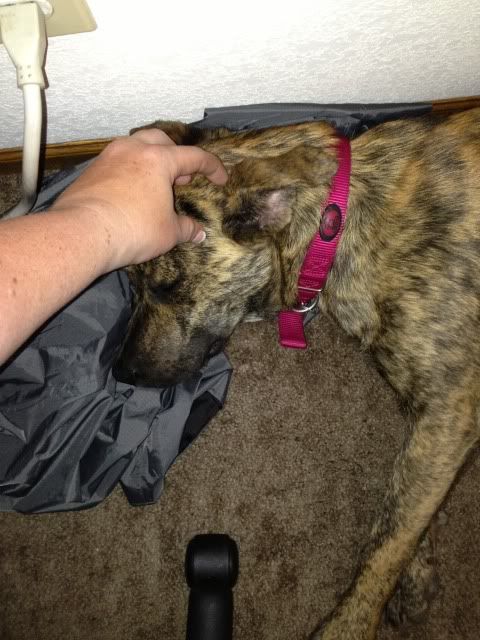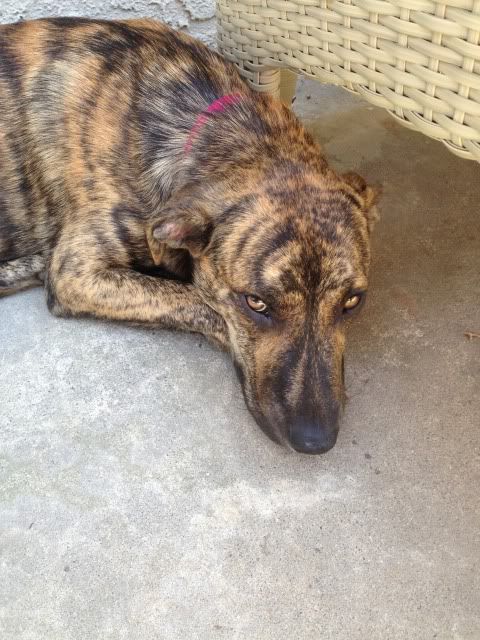 I've been spoiled these last few years by a wonderful, if very codependent, small dog, so the sudden arrival of a giant (not housebroken, over-excited, BIG appetite, uncouth) puppy has me a tad twitchy. No more so than Dixie, who's no longer queen of the roost and has to *gasp!* compete for attention! Oh, the insanity!!!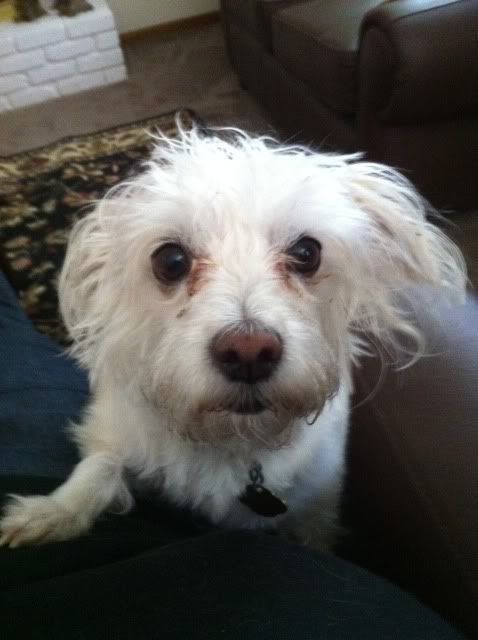 Mommy save me!!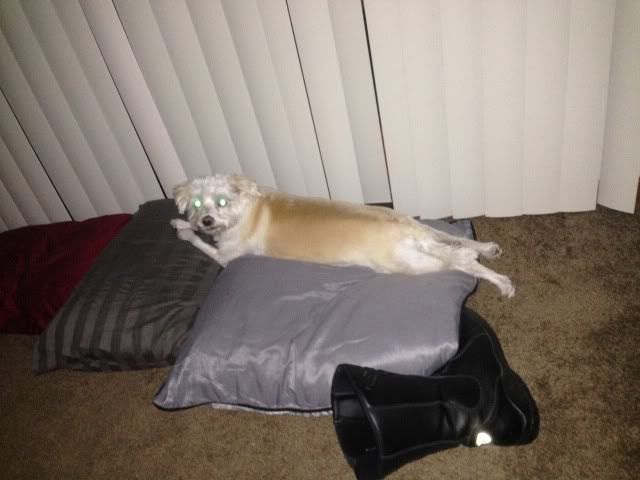 I'm laying on the floor tonight in protest!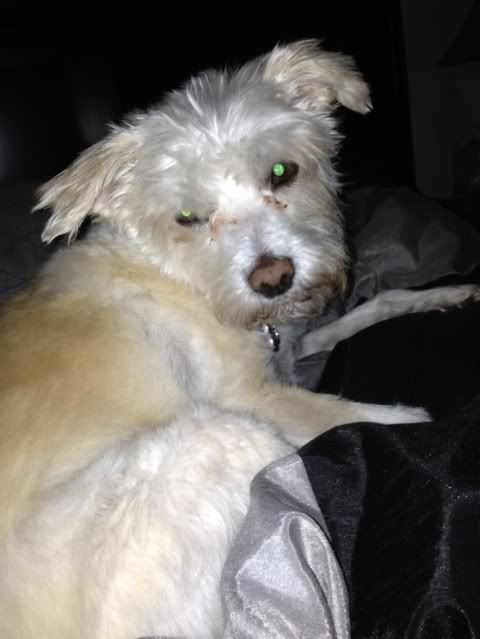 …okay so the bed is safer than the ground. But I'm not cuddling, no way! …okay maybe a little.
All of my dogs have been rescues, but never quite in this way. Exuberance aside though, he's a great dog – he found his way quickly into my heart. He likes to lay behind me in the office, content to stay close. The minute I stand up however, it's PLAY TIME!!
Heh, the Dude's a little jealous, Dingo likes me better.
Not that I'm gloating or anything. 😀